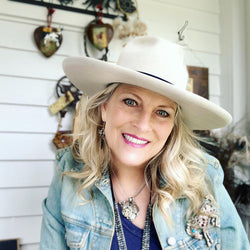 Let's talk about the X factor in hats. The X stands for the amount of beaver in the hat and there are no rules in how many X's you can put in a hat. You have to know the facts to get the quality hat you deserve. Let's break it down!
Let's elevate your style with the perfect handmade hat! That calls for a special but you have to read the blog!
It's always so much fun to watch things grow, change, and come to life! With April up next and the world around us starting to Spring into the new ...